Chugach Launches Social Media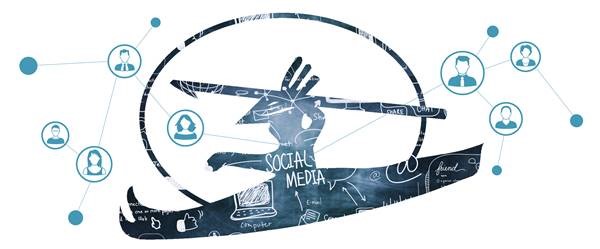 Chugach Alaska Corporation (Chugach) invites you to like us on Facebook and join our LinkedIn page. Chugach's exciting launch into social media will allow us to tell the world about our family of companies and connect with our most important audience – shareholders and descendants like you!

Facebook will offer Chugach a more relaxed forum for sharing information: cultural stories, videos and photos depicting the Chugach region, businesses and employee spotlights, shareholder development program information and much, much more.

LinkedIn will allow Chugach to network with industry experts and business partners, and showcase Chugach's portfolio of career opportunities – including apprenticeships and internships for shareholders and descendants.

Basically, Facebook will allow us to have some fun, and LinkedIn will be a little more refined and polished—casual dress vs. suit-and-tie.

Here comes the small print: Please remember, social media comes with responsibility. Chugach is committed to treating our shareholders and descendants with dignity, honesty and respect. We will build these forums on these principles.

Social media is public. Chugach believes every shareholder and descendant has the right to share their opinions; however, public conversations are not the right place for every discussion. This is a fancy way of saying some content or comments may be deleted if they are inappropriate or conflict with our disclaimer—although efforts will be made to talk privately, offline.

Before creating social content – whether on Chugach's official company pages or elsewhere – consider the risks and rewards. Keep in mind that your conduct on social media reflects upon the corporation, whether intended or not, and can adversely affect our reputation and business success.

Social media affords an amazing opportunity to extend our community into the digital realm, and all the codes of conduct reflected in our homes and villages will govern our interactions on Chugach pages.

Let's be respectful, have a great time and showoff our amazing corporation!

Visit our Facebook and LinkedIn pages.